Roundtable Medical Consultants
Medical Practice Online Reputation Management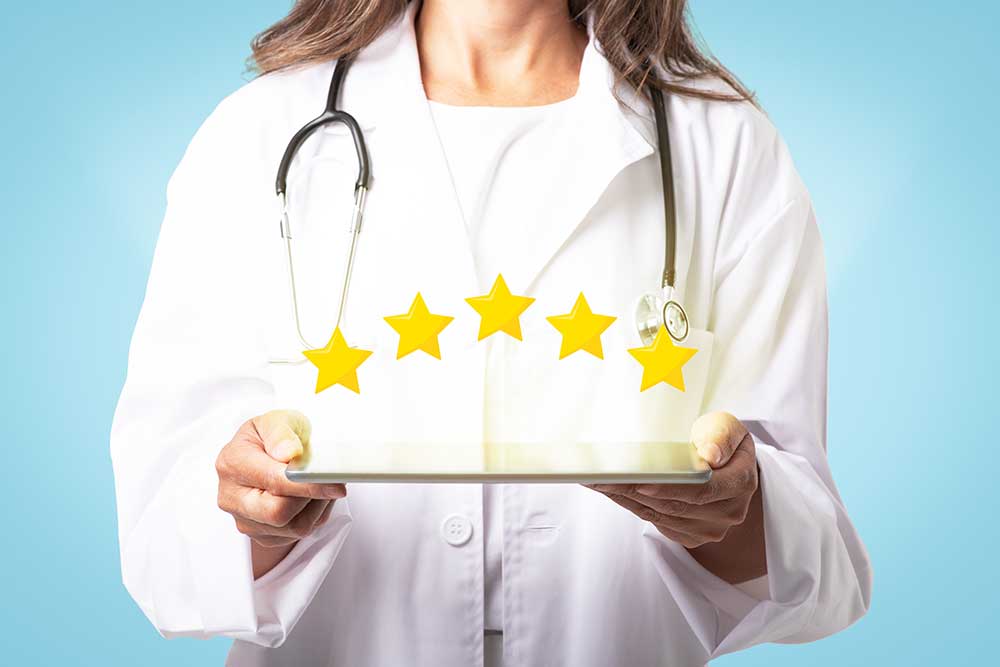 Are poor online ratings driving potential clients away from your medical practice?
Today, building a profitable medical practice goes beyond being a good physician. You now have to be active online and know how to properly manage your online reputation, or hire a professional with the experience, knowledge and skill to manage your online reputation for you.
As more patients go online to search for nearby medical facilities, it becomes very important to know what they see when they search for your medical practice or specialty.
More than 90 percent of patients read online reviews before going to a medical facility. If you do not manage your online reputation, you may be losing patients due to bad reviews, comments, or inaccurate information.
Also, your website and App need to be optimized to receive higher visibility from search engines like Google, Bing, Yahoo, and more. You need an optimized local presence including an up-to-date Name, Address and Phone Number (NAP) on Google Business, Bing Business, Apple Business, Yelp, White Pages, and more.
Addressing these complex online reputation challenges is crucial, and we're here to help. As a Texas-based medical consultancy firm, our strength lies in our robust onshore support and onshore management team. We combine local expertise with global resources to ensure that even the most demanding customers receive top-tier service.
Our Texas-based team is dedicated to providing real-time support and ensuring that every concern is addressed promptly. This strong local presence, coupled with our offshore capabilities, allows us to deliver both significant cost savings of up to 50% on labor and a boost of over 100% in productivity and work quality.
What We offer Medical Facilities
Onshore Excellence – Our team in Texas is committed to ensuring your operations run seamlessly.
Cost Efficiency – Achieve substantial labor cost savings without compromising on quality.
Productivity Boost – Leverage our expertise for a marked increase in operational efficiency.
Our services span the following –
Call Centers
Back-end Office Tasks
Medical Billing
Online Reputation Management
Paid Advertisement Management (PPC)
Website Development and Management
Social Media Management
Content Creation and Management
Video Optimization
Search Engine Optimization (SEO)
When you partner with RoundTable Medical Consultants, you're not just outsourcing tasks, you're partnering with industry experts.
Key Benefits of Partnering with RTMC
HIPAA Compliance – Our team is rigorously trained and compliant
Data Security – We provide tailored solutions to safeguard your business's essential data
Professional Oversight – Our agents undergo thorough vetting, and our operations are monitored 24/7
Dedicated Contact – Each client is paired with a business manager for clear communication
Let's discuss how our blend of onshore management and offshore execution can address your challenges and elevate your business operations. Contact us at 832-699-3777 or complete this short form for a detailed consultation.